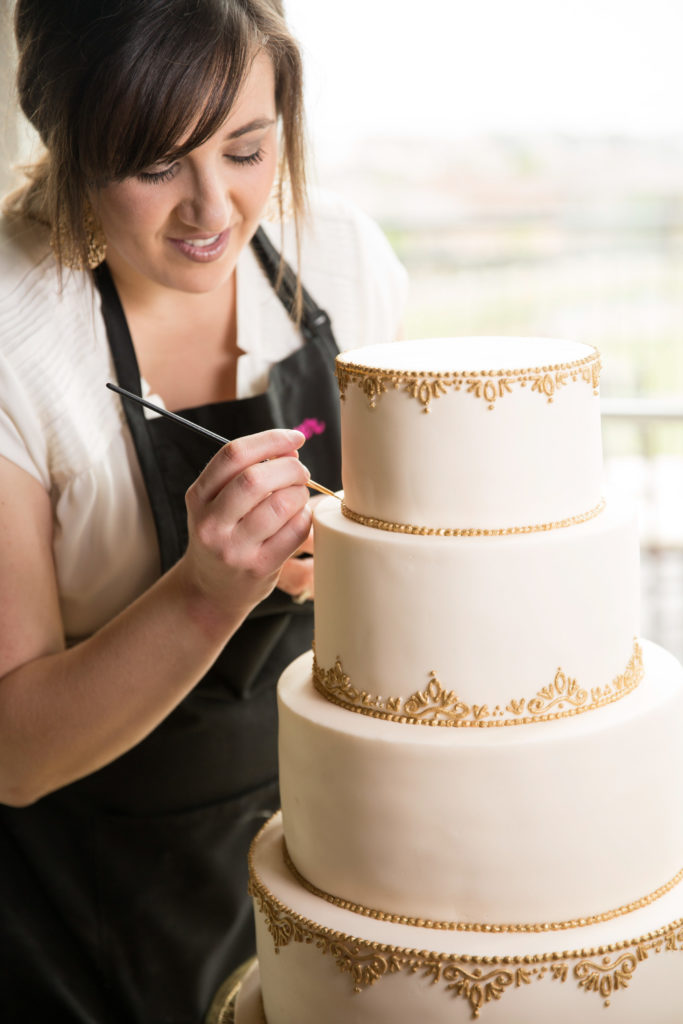 About The Cake Flower
My name is Natalie Paukstys (Poke-shteece; say that ten times fast!) and I am the owner of The Cake Flower. Through cake design I have been able to merge my passion for creativity and delicious food into one perfect medium.
I am in love with the process of building the perfect cake, from concocting the perfect complimentary flavor combinations, bringing together the ideas into a perfect piece of art work, and then finally serving that masterpiece to a group of expectant guests. All too often, I hear cake-lovers exclaim they've found the perfect piece of cake, and cake-haters suddenly discover that they love cake.
When you order from The Cake Flower, you get the best ingredients with no compromise on the design. Your cake will taste just like it looks: amazing.
The Artistry Behind The Cake Flower
Each cake is made-to-order, meaning that every aspect of your cake is planned out carefully and meticulously weeks, perhaps months before your event. Each cake is made specifically to enhance and complement your event. The very meaning of "complement" is "a thing that completes or brings to perfection." We hope that our artistic work will truly be that – a perfect focal point for your event that you will love!